The TL:DR
As businesses grow, what they need from leaders changes. Separating personal and business needs when thinking about this is hard, but important.
A conversation with Joel got me thinking last week.
We talked about the need for leaders to grow professionally faster than their business grows.
But that's easier said than done. Finding space for personal development is tough when grappling with scaling challenges.
Roles and accountabilities shift at pace. The skills that were right six months ago might not be the ones the business needs today.
I read an interesting quote from Cameron Herold in his book Second in Command:
Most senior people can only take a business through two doubles in revenue. The third double makes it hard for them to continue doing the job. A COO could enter a $10 million company that goes to $20 million and then $40 million, but it's unlikely they'll do well running it as an $80 million company. A COO who begins with a fifty-person company that goes to one hundred and then two hundred will likely struggle to deliver when it hits four hundred people. Unless they've intentionally grown and adapted their skills, they're likely out of a job.
It's a guide rather than an absolute rule, but his point makes sense - very few leaders are right in a scaling business for ever. We should be honest about that and plan for it openly.
Under the surface there are two linked things at play here:
Role fragmentation - in start-ups roles tend to have wide ranges of responsibility. Boundaries between roles are necessarily blurred and flex a lot. As businesses go into scaling mode, roles need to be more tightly defined.

For example in a start-up, a founder might spearhead product management and commercial, alongside leading the business as a whole.

With scaling, the business might need to split these responsibilities. There may well need to be separate roles heading up product management and commercial development.

This happens all over the business, often repeatedly affecting the same people. Without careful management it can lead to unintended consequences and friction.
Role specialisation - as roles fragment they tend to become more specialised. To be successful, a team member needs to have deeper specialist knowledge and experience in a particular area.

Founders may lead on business development or commercial. It's closely tied to early traction. As the business scales, this often splits into a specialised commercial leadership role.

To be successful in this work, the business needs someone who's deeply grounded in this type of work. Someone who's been there before and seen many of the problems that the scale-up will face before.

Specialisation means there'll be a reducing number of generalist leadership roles in the business overall.
What does role fragmentation and specialisation mean for leaders on the scaling journey?
James has worked a lot with founders. In a conversation he told me he had observed how founders are poor at managing their own succession.
Emotional attachment and bonds of identity between founder and business obscure clear thinking.
Whether you're a founder or leader, think about your own strengths and weaknesses. Get feedback from a range of people you trust and who'll tell it as it is.
You need to be highly analytical about what the business will need next. Use your network to see how the role of leadership has changed as the business passes through scaling milestones.
And then be honest with yourself about how you fit with that and can make a valuable contribution. Or how you don't. Your best contribution might be to find someone new who is a better fit.
Separating your own ambitions and needs from those of the business is tough, but good leaders can do it. It just needs deep reflection, humility and a willingness to genuinely leave your ego at the door.
---
Three questions to ask now
Where do you see tensions which might indicate a need for leadership  fragmentation and  specialisation in your business?
How might you better understand future leadership needs as your business scales?
How could you help leaders in your business think more openly about leadership transitions and how they separate personal and business needs in these?
---
Get deeper into this
1. Reflective leadership is helpful when thinking about your own leadership practice: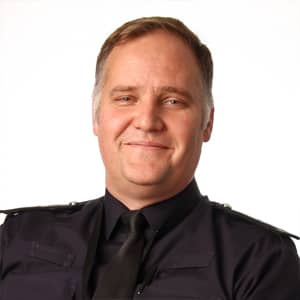 2. A useful article on thinking about the next leader:
3. And a long but helpful essay on process for managing succession. While it's written with larger businesses in mind, there's a lot in here for smaller but growing companies too: